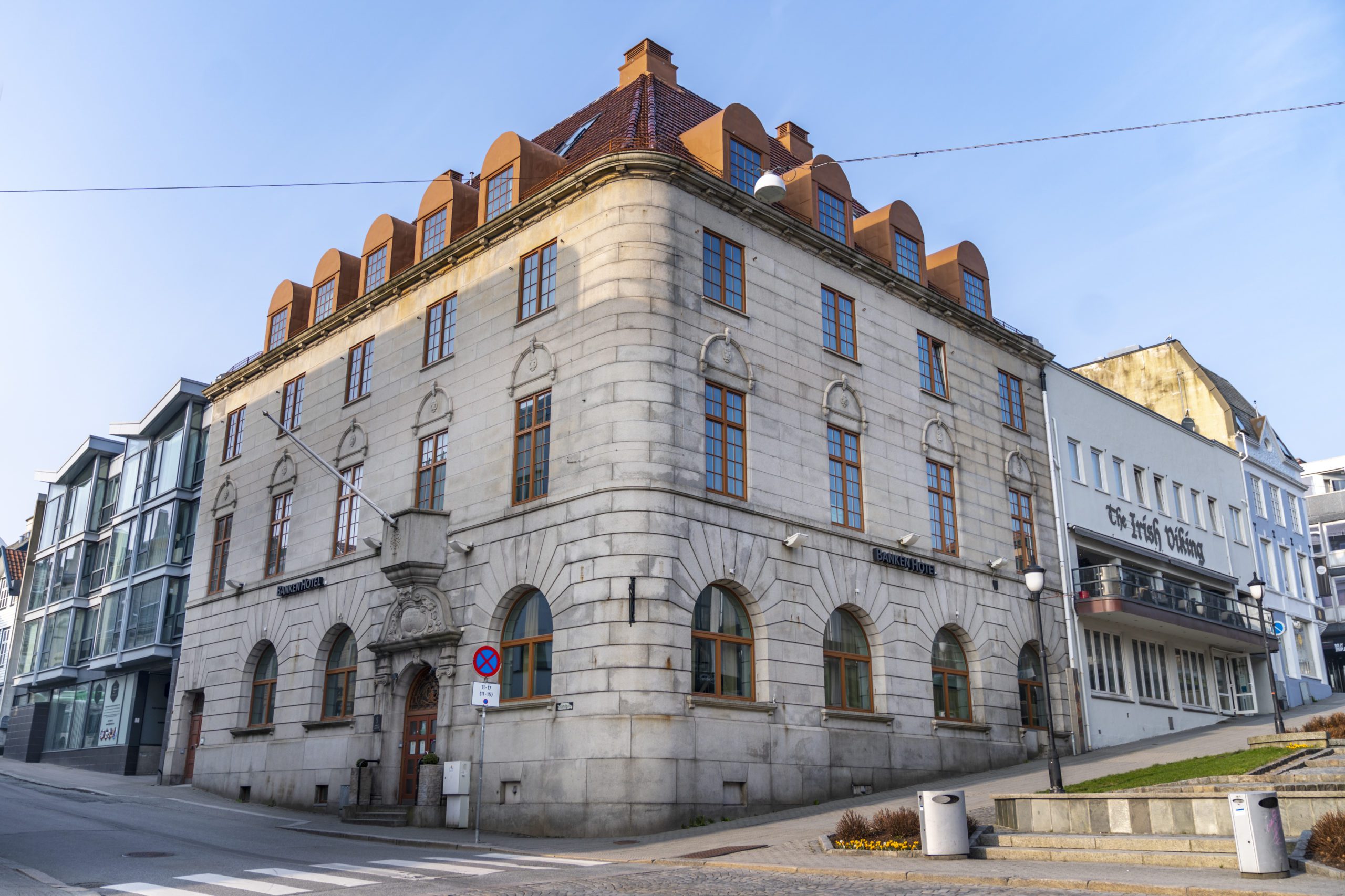 Beautiful Banken Hotel is housed in a stately historic building from 1919, which was once the bank Haugesund Sparebank.
The banking business in the building ceased in 1985. Since that time, there have been a disco, nightclub, pizza restaurant, function rooms, offices, and apartments in the building. Most locals probably remember Banken Hotel best from its time as a nightclub.
Banken Hotel – in local hands
After several years of planning and rebuilding, the Bank received the first hotel guests in 2011. Today, both the building and the operation are in local hands.
Feel free to take time for a historical tour of the house and take note of the original magnificent staircase, historic glades, the bank vault downstairs, the original interior door with faceted glass, and the chandeliers which today adorn the arched ceiling in the lobby.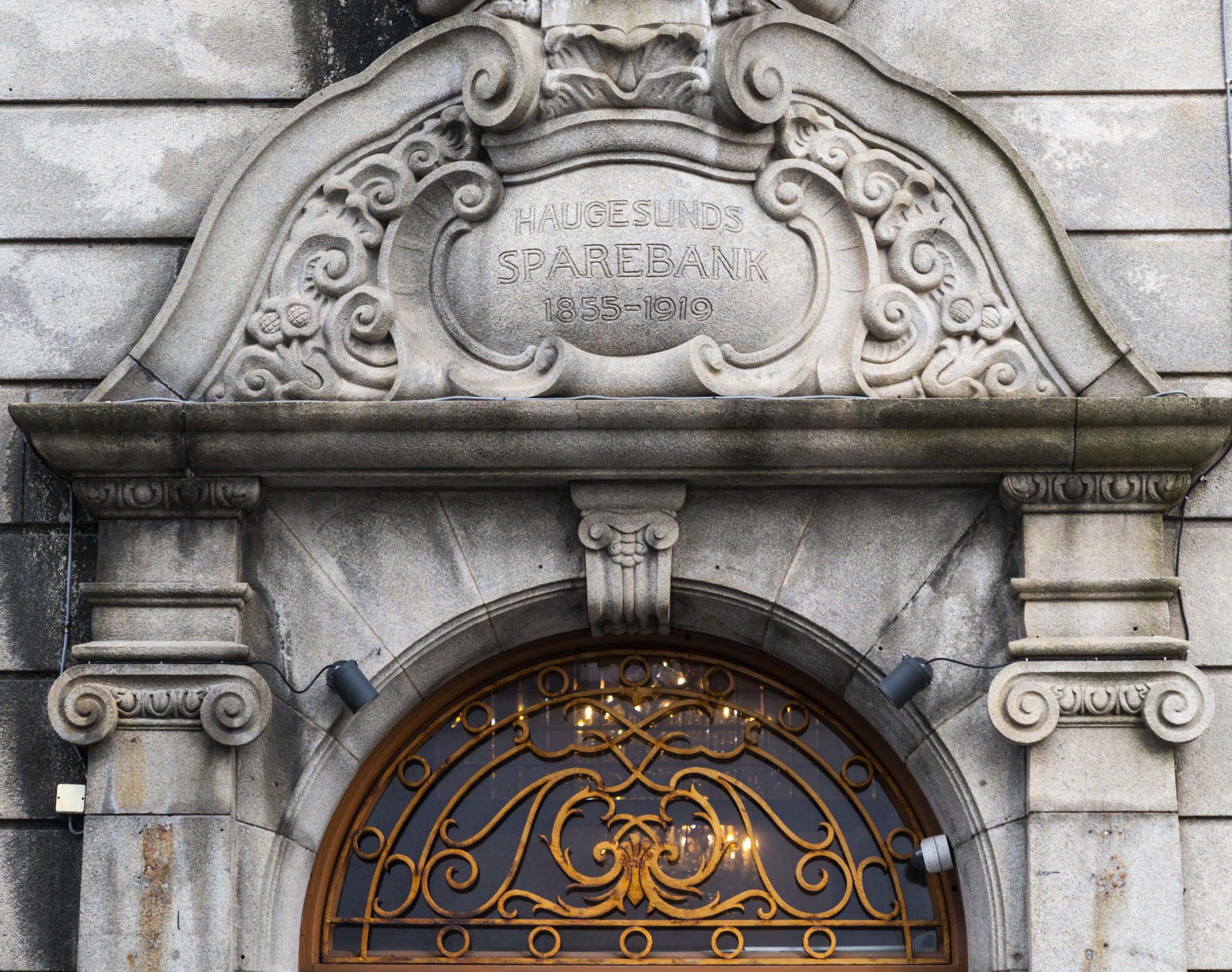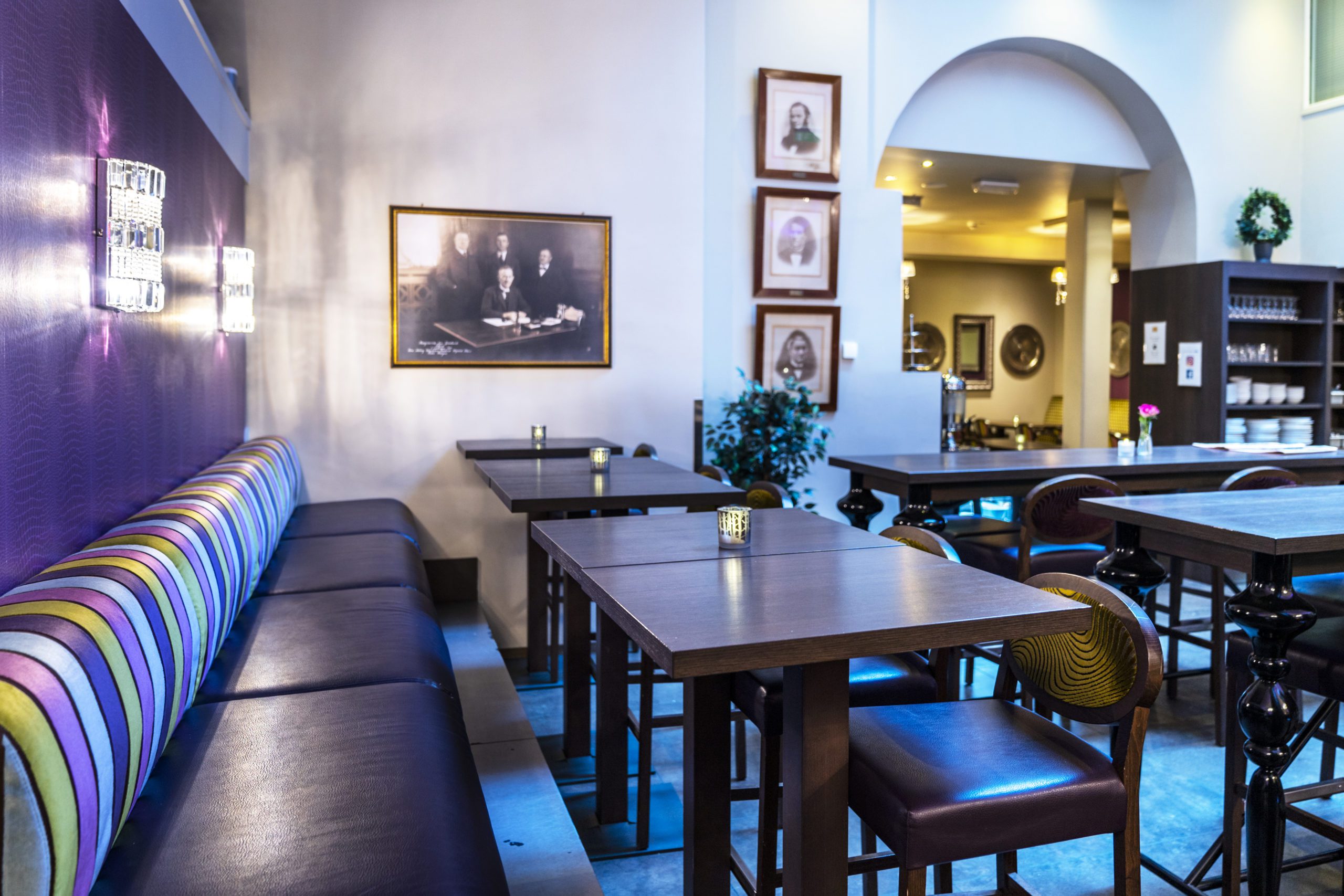 The bar is open as long as employees are present. Monday to Saturday until 20:00. Welcome!
In the summer months, we open our wonderful roof terrace.
We offer fixed rates and the best prices for our loyal corporate clients.
We also offer group discounts, regular guest deals and weekend specials. Contact us for a good offer!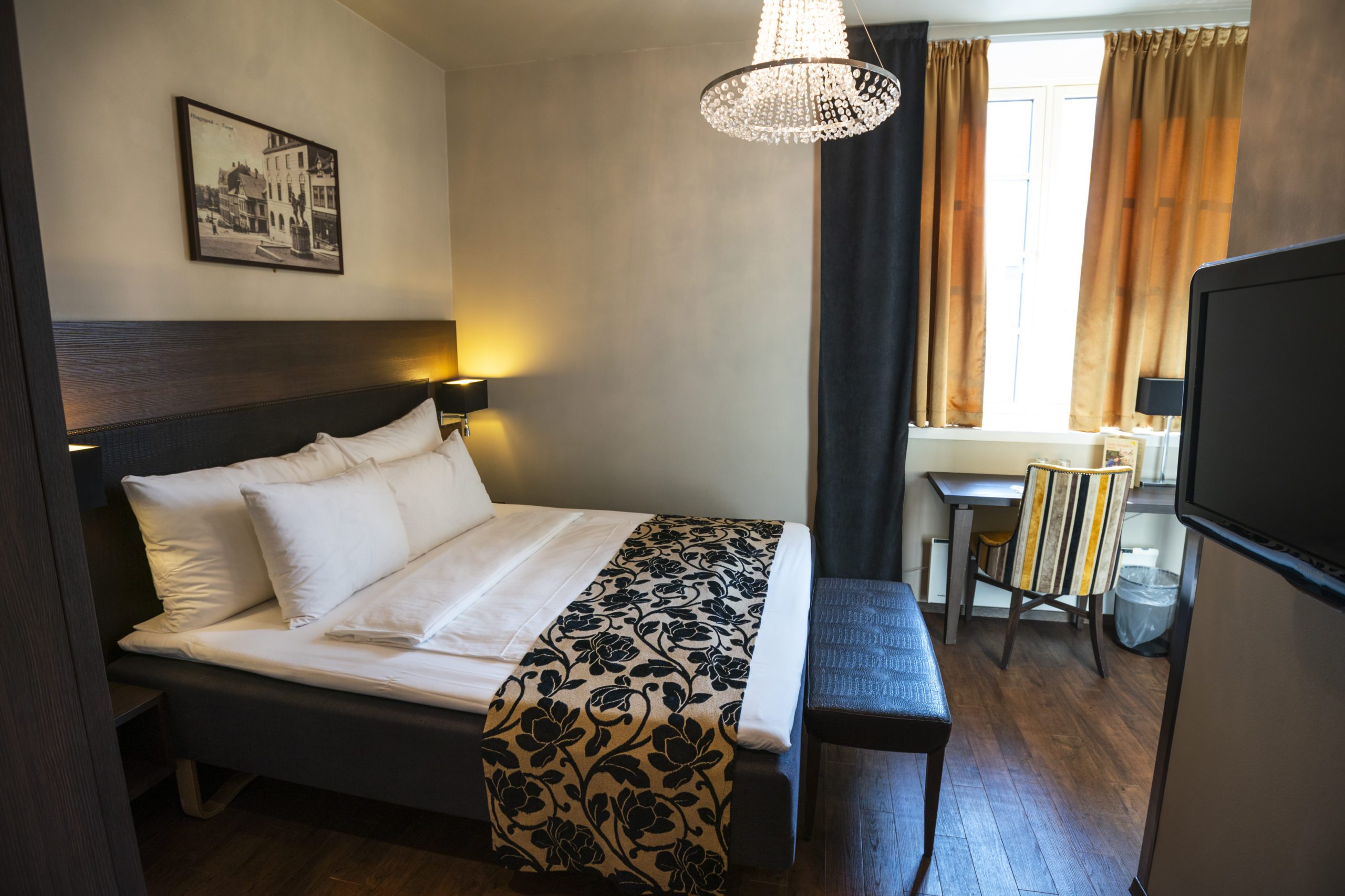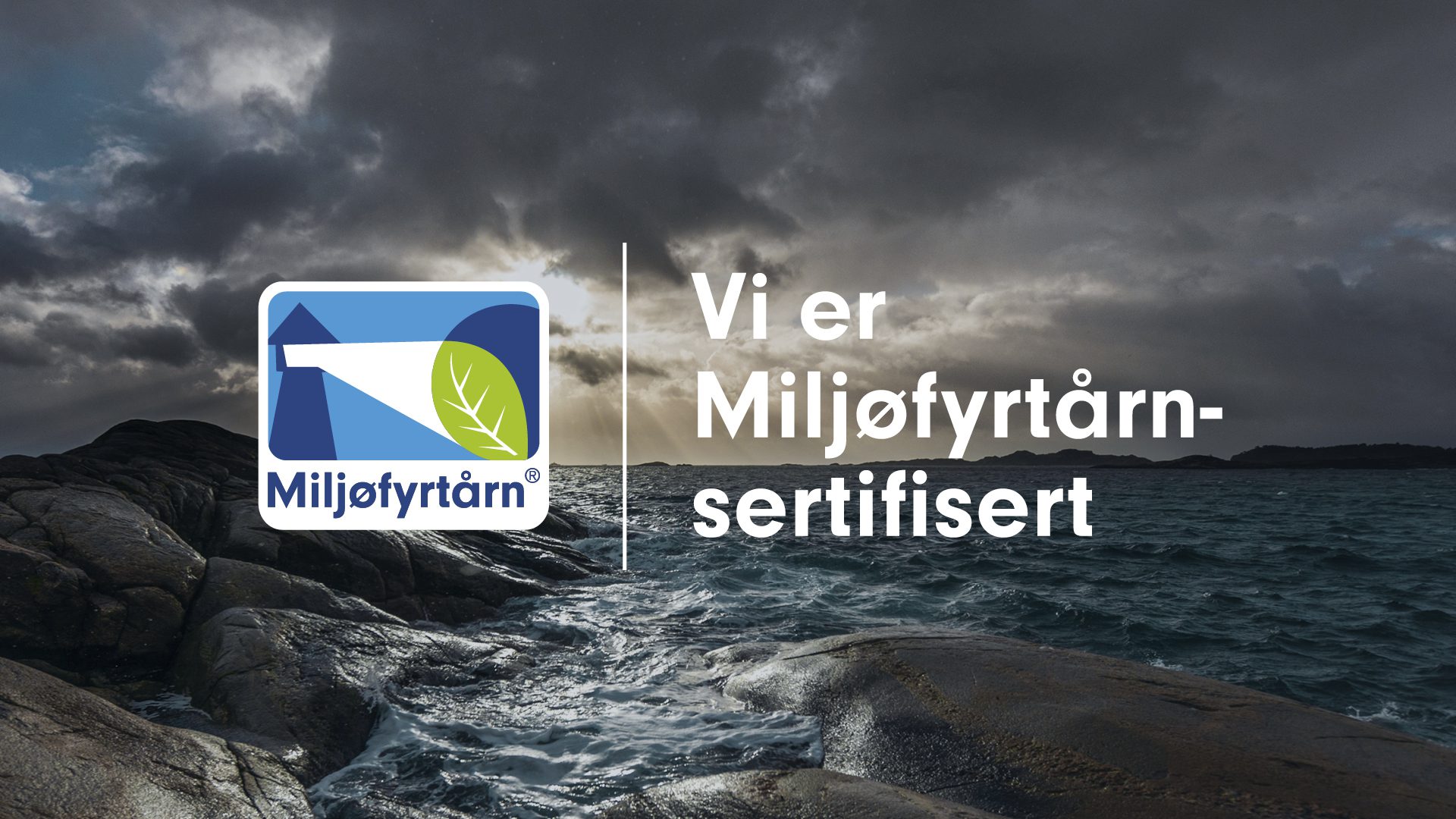 Banken Hotel takes an active environmental and social responsibility and contributes to a green transition. We are proud that we are an Eco-Lighthouse – and we want to help inspire and draw more people in a green direction!